Homeownership is such an important matter, yet in the 21st century, it has turned out that owning a home is more complicated than ever before. Buying your first home is difficult, in fact, even the phrase "first home" has become popular recently to specifically reflect how difficult it has become to buy a home in the first place.
Well, today there are difficulties, but people who want to own their dream house can do so fairly quickly or, in the very least, in a sustainable way. Sustainability here applies only to whether you would be able to cover your mortgage without breaking extra sweat. Now, with the economy changing more rapidly than ever before, it's understandable why many people are reluctant to buy in the big city. In fact, many people are opting for a rather more rural lifestyle, in one of the districts that are far from the big city and are essentially a small, urbanized village. Whether this appeals to you depends on many factors. If you plan to work remotely, this may be a great opportunity for you to enjoy. There are several smart things you can do to try and guarantee yourself easy early ownership.
Don't Rent Early If You Can Help It
There are so many reasons why you would want to rent today. You may move away for school, work, or just to be closer to your significant other. Rent is piling up, and it quickly constitutes a significant part of your expenses. So, what is the best thing you could do? Clearly, that is to save on the rent money. There are three ways to do that:
Pick cheaper overall accommodation
Live with a lot of people in a house
Move-in with a close relative
All three methods are applicable, but there are a lot of unknowns. Besides, most people try to avoid living with others or their parents, which is understandable. As things are, that is just a recommendation.
The younger you are the more easily you can do any of the above. If you do want to save up on rent, you can always go split ways with people whom you trust and don't mind sharing accommodation.
Buy Smaller, Buy More
Most people would think that they should buy their dream home right off the bat. That is not necessarily a fact. Rather, you should try to plan a bit ahead. Most people buy accommodation with their significant other. If children or starting a family are not of immediate concern, you may want to buy two smaller apartments at first before moving into a big one. The reason behind this is simple.
Rent prices are bound to keep going up. Therefore, purchasing two apartments and putting in a bit of work so that they end up looking great could really give you a great value in future. In the very least, you would be able to afford a comfortable lifestyle if you ever end up renting both.
While two apartments may look too ambitious, there is also the place of living to consider. Buying in London or Miami could be very expensive. Buying somewhere else outside of the main metropolises could easily pay off.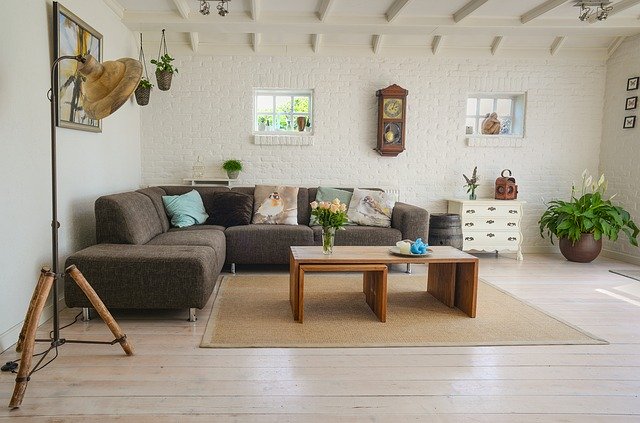 Of course, your income based on two apartments' rent won't be enough to make a living, as real estate takes at least 15 years to pay off in some form. Yet, having a passive income is definitely a great way to live.
Just like at a casino, you would want to hit the jackpot with a property. Doing so could really work under specific circumstances, but ultimately your investment will be slow to climb back up. This is not a bad thing. In the meantime, if you do want to look for casinos where you can find some progressive jackpots, we do recommend giving True North Casinos a shot.
Properties may take a while to pay off, but when they do, you will find yourself enjoying a comfortable lifestyle even if not too lavish at first. As the money keeps coming, though, you will find more opportunities to invest and not to worry about your housing.
How to Get the Money for Two Apartments
There is no simple answer here. If you are starting from scratch, you will need to make sacrifices. Securing additional work, picking a more lucrative trade and even choosing to go freelance and sacrificing social benefits that a company would otherwise pay are just some of the ways. Yet, rest assured that owning your own home quickly is possible.