Home-ownership has never been more difficult than in the 21st century, and that is a fact. This inherent difficulty, occasioned mostly by skyrocketing prices of the real estate market, has pushed many would-be owners into an important search – the search for the best possible bargain on the real estate market.
Of course, to find a home you would want to buy, you would have to approach the issue from multiple angles and consider quite a few variables first. Owners need not only have enough money to afford a downpayment, they have to think five or even ten years ahead. So, how do you decide on buying a home, and more importantly – where do you buy your home?
1. Home-ownership and economic opportunity
One of the most important factors in deciding where and if to buy a home is to see if the economic opportunity exists to afford a home. This doesn't necessarily have to do with how much money you make, although it's a big plus. Rather, it has to do with your ability to find a job that pays the bills and allows you to make a living.
Therefore, most would-be homeowners try to avoid regions where there is work scarcity making it difficult for them to commit to a property. After all, even in the best cases, if you are working on your own and start with your own money, you are very likely to take at least five to ten years to secure your first property, if you are aiming at something big.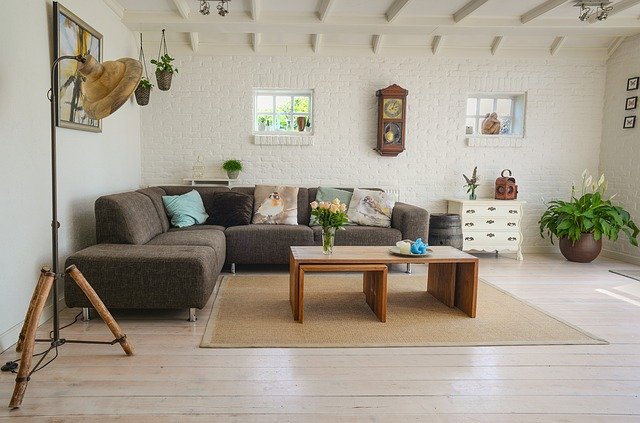 Nevertheless, what you should be looking for is the availability of job opportunities. If your city's economy is flagging, you might want to ask yourself if it's not better to focus on purchasing a property somewhere else instead. Doing so may put you closer to an economic hub where job opportunities abound and you would never have to worry about mortgage payments for example.
It really boils down to what you can do as well. Some professions, such as IT, can be carried out remotely, for example, allowing you more of economic freedom. Arguably, being a good IT in a small city may land you some privileges, too, even though you probably won't get remunerated as much as elsewhere. It's a matter of what you value, though. Do you want to build a career that comes with a number of titles or would you much rather enjoy a somewhat quieter life? Either way, you will have to be smart about purchasing your property.
2. Upscaling Is Actually a Smart Idea
One of the safest ways to move up the property ladder is to start small – as in 30 sq mt small. That may sound a little extreme and definitely, quite a bit restricting, but the truth is that you don't have so much to worry about all things considered. Buying a property quickly will offset the rent payments, and that can be a huge plus, especially at a time when rents are really going up at a heady rate. Owners are not afraid to push up the rent prices in the slightest, and they end up doing just that, so it's best to act quickly and offset some of the rent costs.
Once you have secured property and paid it in full, you may sell it back and buy a bigger one using the money you have saved up from renting, or you can just target a bigger property while renting yours for a decent bit.
3. How to Decide on a Property in a Specific Region
There are several tips that you will probably have to consider before deciding whether a property is really something you should consider –at least in the place where you live. Now, if you were to choose a great casino, you will certainly roll with Playigo. The website has everything that you would expect from a fantastic online casino. It comes with its own advanced portfolio of games, great bonuses, and mobile compatibility.
Now, if you were to extrapolate this to real estate, you would expect roughly the same things, such as:
Great location
Job opportunities
Good view and neighborhood
Fair property price
Of course, you will often find yourself forced to choose between one or a few things and the rest. However, with Playigo, for example, you don't have to choose. You get to enjoy a truly exceptional casino as it is. As to your real estate hunt, that might take a while.